View articles published in: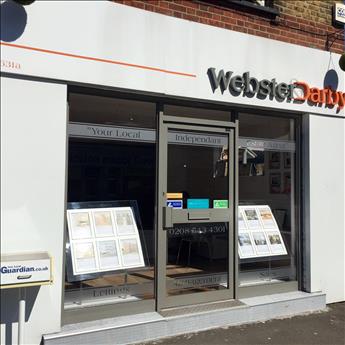 Last Updated: 01/11/2016 13:26:43   Tags:
Are you looking for an apprentice role within the property sector? If yes then click on the link below to find out more or contact the office directly.
https://www.findapprenticeship.service.gov.uk/apprenticeship/-31691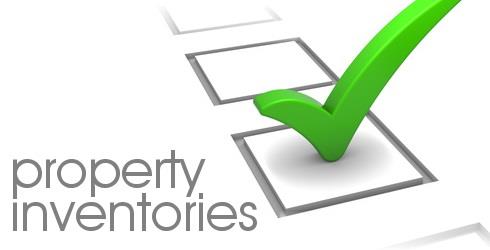 Last Updated: 12/09/2014 15:53:13   Tags:
So many landlords still insist on doing their own inventories or not having one at all, which never fails to amaze me. The inventory is one of the most important documents in the tenancy files for protecting the landlord's property and interest. Unfortunately though by creating the inventory themselves, this actually takes away some of the weight of the document as the landlord is unlikely to be impartial, as opposed to if it was outsourced. So from an adjudication stance, if an inventory can be outsourced although more expensive, it is more likely to be taken as written and to be up to the current required standard offering the landlord much higher protection.

Many landlords feel that an inventory is purely for expensive properties or fully furnished properties, but in most properties the most expensive damage that can be caused will actually be to the fabric of the building NOT the furniture.

A well put together inventory, should also note essential items to help with the management of the property on going as well as an essential document for any third party property managers, like the location of the stop valve, the keys issues and where required for, the name and model number of the boiler, fires and appliances, instructions manuals, smoke alarms, furniture label presence (if applicable), the presentation of the garden and the metre readings (which in itself can save the landlords thousands)

1. Clarify responsibility for items: Make sure all tenants are aware of who is responsible for the overall upkeep of the property and the items held within it. It could be that this is shared evenly between tenants or held by one individual tenant. In cases where there is high turnover of tenants, it is important that this is clarified between the agent, occupants and landlord.

2. Document items within the property: It is important to record, in detail, the state of the property prior to your tenants moving in to cover yourself and ensure that you can claim for any damages to fittings and furnishings. The most comprehensive way of doing this is to order items according to room type so both you and the tenant can build up an accurate inventory and schedule of condition in known locations throughout the property.

3. Be concise in your descriptions: The aim of the inventory is to be easily accessible so that items can be sourced quickly on the list. Making an adequate description of each item and its condition is advisable, avoiding vague language, keeping it brief and factual.

4. Take photo evidence: Taking images of the property before moving in can help to clarify responsibility if challenged by the tenant. These should be shared and agreed with the tenant and kept on file throughout the tenancy.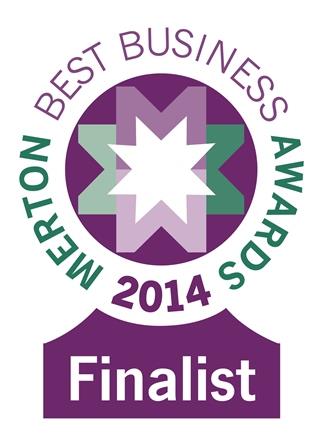 Last Updated: 12/09/2014 15:37:06   Tags:
Webster & Darby are finalists for the second year in concession for the 'Merton Best Business Awards'!
We recently received the letter from the organisers of the Merton Best Business Awards with the great news that we have made it through to be one of the finalists. Going through 12 judges and a record breaking amount of entries we were thrilled to be invited to the gala awards ceremony in October at the All England Tennis Club. We are up against some tough competition of course but all fingers are crossed in the office that we come out on top on the big night!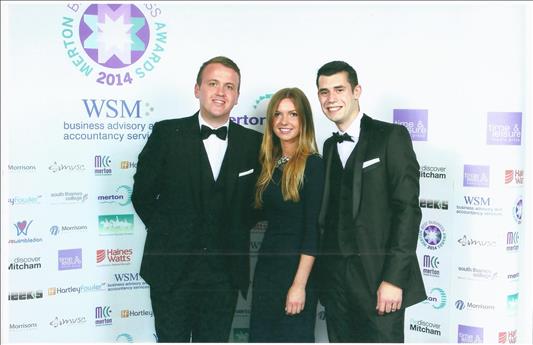 Last Updated: 14/10/2014 12:31:46   Tags:
It was another great evening at the '2014 Merton Best Business Awards' this month, held at the All England Lawn Tennis Club which we all thoroughly enjoyed. We were shortlisted as a finalist for Raynes Park's Best Business with a selection of other great companies to fight it out for the top spot.

The room was buzzing with anticipation as drinks flowed and everyone mingled, checking out the competition. After we had all enjoyed the lovely three course meal we had been presented with, it was time to get down to the results.

Unfortunately we did not win our category this year however, we were honoured to be shortlisted as a finalist and I'm sure we will be back next year to try and hopefully go one better! We would like to thank everyone who has supported us over the last few years to get us this far and we will carry on striving to be the best!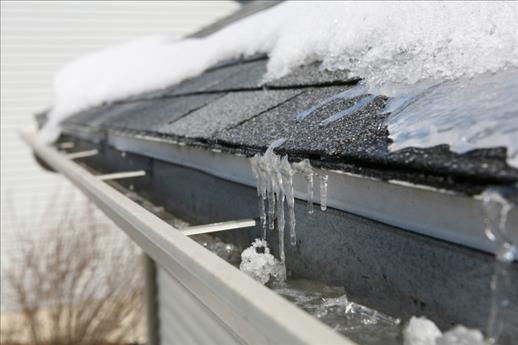 Last Updated: 19/11/2014 16:32:54   Tags:
As temperatures start to drop, landlords need to consider what effects the cold snaps and rain will have on their properties and tenants, including what can be done to help prepare for this.

Having a yearly inspection routine during autumn and a checklist of common issues that can be expected during winter is one of the proactive steps we recommend to landlords. Pay close attention to the condition of roofing to avoid any leaks. Blocked gutters can also be dangerous – they can overflow and. If left untreated, could lead to water seeping into brickwork and causing damp, so make sure you clear the gutters before winter. Insulation is also very important! Adequately insulated property will make your home warmer and can even lower the energy bills. Finally things like broken tiles are also worth replacing, as this will protect against serve windy weather.

What you should look for:
• Are all pipes and tanks in the loft adequately insulated? Its worth checking that insulation has not been moved or dislodged by tenants
• Are all overflow pipes correctly connected and not blocked?
• Are gutters and downpipes clean and free from cracks or splits?
• Are drain gratings clear of leaves and debris?
• Is any external pipework lagged, including outside taps which should either be turned off internally if possible and drained down, or fitted with an insulated jacket?
• Are there any cracked or missing roof tiles – its worth getting these replaced now.
• Is your property unoccupied? If so have you complied with any special terms and conditions that may apply such as regular inspections or draining down of services?

What your tenants can do to help:
• Are your tenants planning to be away? If so, ensure that they leave the heating on low or set timers.
• Whether at home or not, doors between heated and unheated parts of the property should be left open to allow warm air to move around the property. In really cold spells this could include leaving the loft hatch open to allow warm air to circulate reducing the risk of frozen pipes in the loft.
• Do they know where the stopcock or isolation valves are located in case they have to turn off the water to any part of the property?
• Can your tenant contact you in an emergency? If not, you might consider providing them with the number of a reputable contractor who could respond quickly and undertake emergency repairs to prevent further damage.

If damage is discovered at the property steps to take are:
• With burst pipes you should use towels or blankets to try to stem leaks while you turn off the water at the stopcock or mains.
• Turning on taps to drain the water from the system faster.
• Turn off the source for hot water and central heating.
• Arrange for emergency repairs to be undertaken as quickly as possible in order to prevent further damage or inconvenience for your tenants. Whether you are insured or not you should arrange and pay for emergency repairs and retain your paid invoices as you may be able to reclaim the cost later.
• Contact your insurers as quickly as possible to report your claim.

Even with adequate preparations and precautions taken in the lead up to winter, unexpected weather still has the potential to cause severe damage to your properties. A comprehensive landlord insurance policy will help you with peace of mind should the worst happen.
Show More Articles